My Approach
My clients could hire anyone to be their photographer. I believe each one of them hires me because I know how to tell their story in a way that nobody else can.
- It's your story and I'm here to make it a tangible one
I draw inspiration from a number of places, but I am most inspired by beautiful light and my couples. Every wedding is different. Every couple is different; and every love is unique and different. This fact alone keeps me constantly inspired to create for you. I work hard to truly learn about my clients. I want to know their love story, how they interact, and I want to use those things to create a story they can share for years to come. Each image I take is memorabilia for their next generation.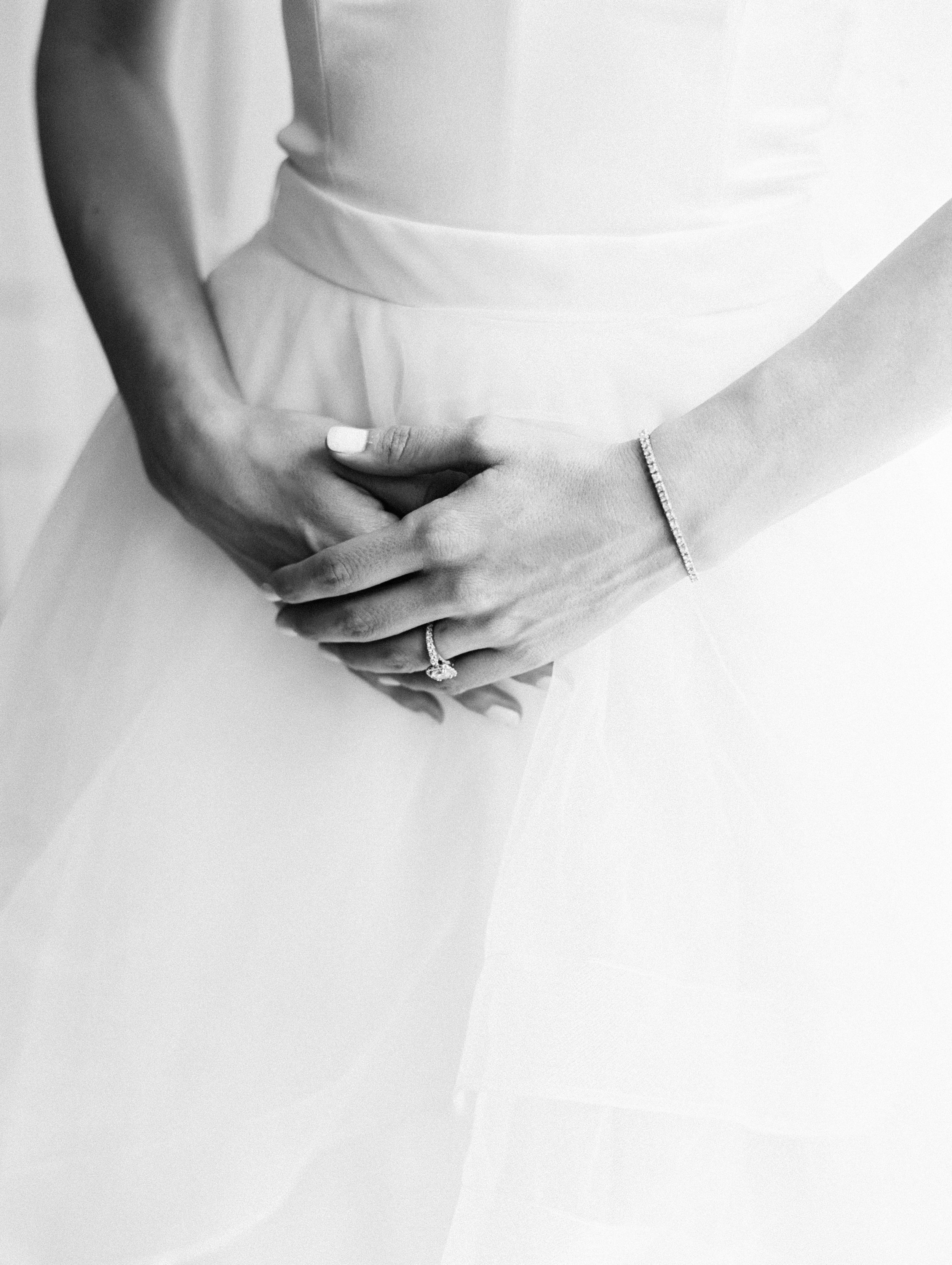 Throughout the wedding process, I work closely with my clients and/or their planners to ensure that I fully understand their vision. Arriving at least a day in advance for destination weddings or an hour or two for local weddings. I take the time to scout locations and light so I can combine my couples with their surroundings to create an image with greater meaning. I share my expertise on the best possible timing and lighting situations, as well provide a custom timeline. It's with this attention to detail that allows me to give my clients a thoughtful and personal experience. My couples are not just a date on my calendar. I aim to build a trusting relationship with them. I believe this yields the best result.
Medium format and 35mm film cameras are what you'll see me carrying around on a wedding day. Along with a digital camera for those super low light moments. After all, film photography is what brought me here, so I choose to use the medium for a large part of my work. Film yields a timeless and refined final result to my client's images. I take the time to see and create, without distractions. When I imagine my client's future children and grandchildren looking through their images. I see them not only falling in love with a beautiful image, but with the love captured within that image. For me, film pushes me to capture the real details and moments and share them just as they are. That's what I love most about looking through my grandparent's wedding photos.
Throughout my career I have traveled to many places to photograph my clients. California, Cabo San Lucas, Boston, Atlanta, and North Carolina, to name a few.
It's an honor to travel for my clients. No location is too far away!